Position summary
This position is responsible for the developing and overseeing the implementation of marketing communication strategies that support and advance the organization's annual business objectives. This person must be a master multi-tasker and strong collaborator in a close team environment.
The incumbent actively supports CRV USA's Mission and Values and displays behavior consistent with CRV USA's Core Competencies.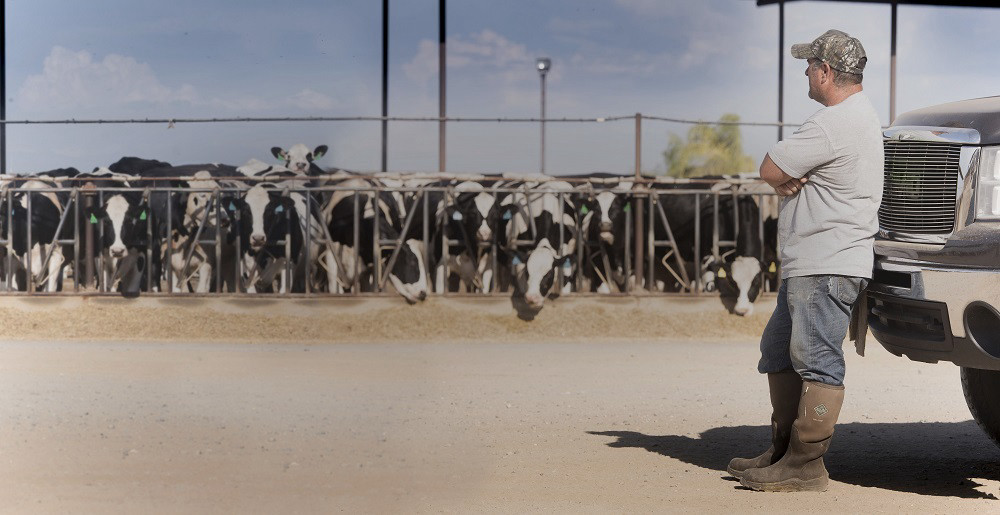 Our values
Reliable: CRV is a trusted partner for dairy farmers worldwide, providing reliable products and services
Innovative: CRV is a technological leader, allowing CRV to meet the needs of local farmers around the globe. CRV constantly seeks ways to improve products and processes.
Supportive: CRV provides optimal support to dairy farmers to help them achieve maximum returns. CRV staff support each other through open communication and cooperation.
CRV USA is dedicated to providing quality service and maintaining a market leading edge, to ensure its continued success in the marketplace.
Core competencies

Understands job expectations and takes action without being prompted.
Works independently and takes personal responsibility for assigned duties.
Flexible and adaptable to changing priorities and assignments. Willingly embraces start-up environment.
Generates original ideas and develops innovative solutions to help grow the business.
Encourages flow of information--shares information and displays active listening.
Displays a passion for cows and business activities related to successful dairy farming. A passion we share with farmers worldwide.
Essential duties and responsibilities
The incumbent works collaboratively as a part of the corporate-wide Marketing and Communication team. Responsibilities include:
Actively support and participate in the planning, development, and management of marketing initiatives for the US business unit.
Write initial marketing documents and articles for US products, including photos and copy write appropriate to the US market.
Project management of local marketing activities to fulfill strategic initiatives.
Work closely with sales team members to collect and analyze customer feedback and other data on new and existing products to develop new marketing and brand awareness.
Constantly analyze customer and competitive data to ensure that CRV USA marketing efforts and strategies remain proactive.
Develop and deliver customer and internal presentations.
Develop content for online and social media lead generation.
Participate in matrix project teams with marketing, production, finance, genetics and Sales to ensure products meet and exceed the current needs of sales force and affiliates.
Research potential vendor partners: make recommendations to Managing Director for partnership agreements, and work to maintain positive and productive relationships with selected partners as well as financial objectives.
Represent CRV USA in company wide marketing planning meetings
In collaboration with corporate headquarters, play a key role in design, implementation, and promotion of CRV USA's marketing, website, new products and corporate messaging.
Serve as the brand champion; develop and maintain consistent brand standards and brand voice across all customer touch points.
Build reports and Key Performance Indicators to track progress of the CRV USA Sales Force relative to business goals.
Identify opportunities for innovation, including new ideas, new market opportunities, process improvement suggestions, etc. Actively communicate with management team to discuss impact of potential US innovations on corporate-wide strategic plan.
Maintain internet and social media strategy and content
Job specific qualifications

Bachelors' degree from an accredited institution with a major in agricultural business or marketing; or equivalent combination of education and/or experience.
Five (5) years' experience in a marketing position within the dairy industry or other closely related agricultural business experience.
Ability to work in a fast-paced environment and to balance multiple projects simultaneously.
Excellent project management, time management, and communication skills.
Excellent writing skills, including the ability to create brochures, tradeshow banners, product ads and other promotional materials.
Ability to effectively communicate with people in a wide variety of settings, including farmers/customers, animal care staff and internal staff at all levels of the organization, including those in non-US business units.
Strong analytical skills to perform competitive market analysis and to contribute to the development of marketing strategy for CRV USA.
Other functions and responsibilities
CRV USA places a high level of importance on the teamwork approach and a willingness to perform duties which may not necessarily be included in this Job Description.

Physical requirements

This job requires the incumbent to:
Sit, stand, bend, kneel and lift on a regular basis.
Work in large animal care environments and demonstrate product use on dairy farms and their resident herds.
Speak and listen in person and on the phone.
See mid, near and far range.
Lift and/or move physical inventory weighing up to 50 lbs.
Supervised by: Managing Director
Supervises: This position does not supervise subordinate staff.
FLSA status: Exempt
For more information or to apply, please call 855-CRV-COWS (855-278-2697) or email info@crv4all.us.