Feed efficiency reveals huge differences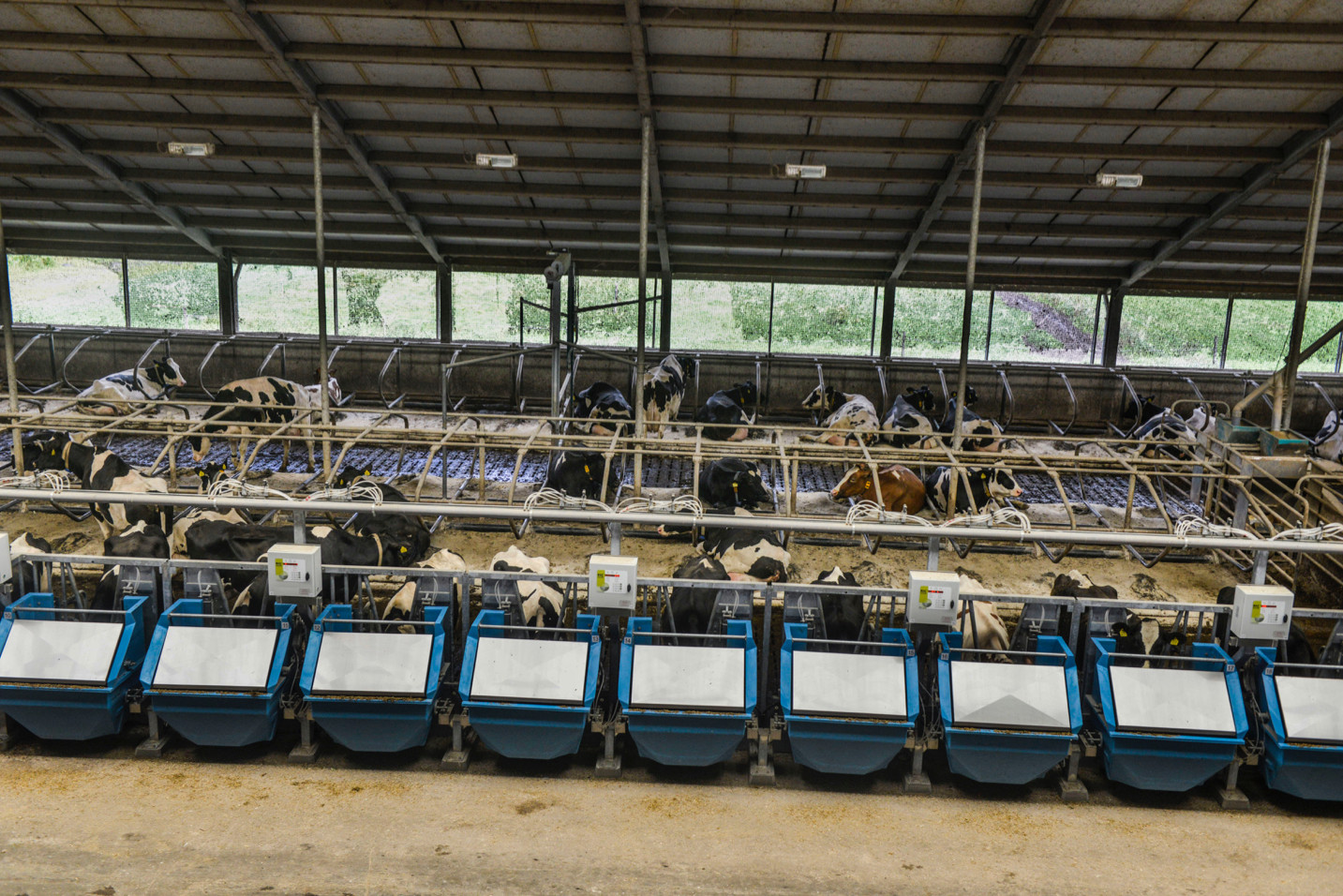 CRV introduced the feed efficiency breeding value in December. Willem Alders has been conducting feed trials for CRV for several years. He sees huge differences, also between similar cows.
In August 2017, the dairy farm run by the Alders family became the first CRV test site to measure the feed intake of individual animals. 'We welcome new developments and this farm has a long relationship with CRV' explains Willem Alders (29), who has a herd of 200 dairy cows and cows in calf and 90 head of young stock in Overloon, North Brabant. He was initially skeptical. 'The concept of feed efficiency is not something that really catches the imagination yet in dairy farming. The type of farm and age structure of the herd also have a significant influence on feed efficiency', says Alders, who nevertheless became enthusiastic about the breeding value during a visit to the Dairy Campus in Leeuwarden. 'The difference between individual animals proved to be enormous. And it's not visible to the naked eye either. Measuring really is knowing – that's the essence of the story.'
"Healthy cow remains the basis"
Huge differences
Alders has three production groups, a high producing group, a test group and a low producing group. All the cows are fed the same basic ration. The high producing group and the test group are fed an additional ration of concentrates. The test group basically comprises animals at between day 90 and day 150 of the lactation period. 'We have 20 feeders, which are used to feed the animals in this group individually', Alders explains. The feed intake is measured 24/7. This provides a stream of data that is processed by CRV. Alders receives a monthly overview. The differences between individual animals are enormous. Some cows convert 1 kg of dry matter feed into 1.2 kg of FPCM, while others achieve 1.8 kg of FPCM. 'The revenue of the 25% best cows is €3 per cow per day higher than our 25% worst cows. I even dare to say that you can find cows on every farm who do not contribute to the income from milk', Alders says.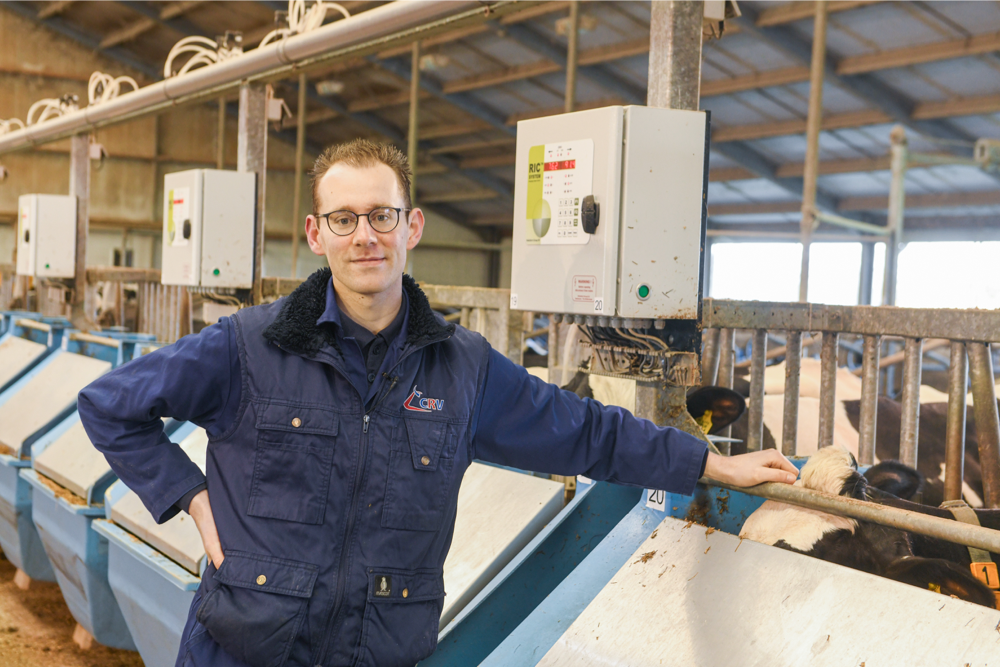 Don't breed blind
The quantity of feed that cows consume effects the costs and the revenues per day. However, milk production is still a more important determining factor than feed intake. For that reason, Alders does not want to breed 'blind' for feed efficiency. 'The basis of our breeding goal remains a healthy cow, with a long productive life who suits the style of farm management.' The dairy farmer is curious to see how the introduction of this breeding value will be greeted in dairy farming circles. 'If you ask me, at some stage this breeding value will be as well established and accepted as, for example, hoof health. And, in terms of the climate objectives, it's certainly worthwhile factoring in feed efficiency."