Nedap and CRV conclude international cooprative agreement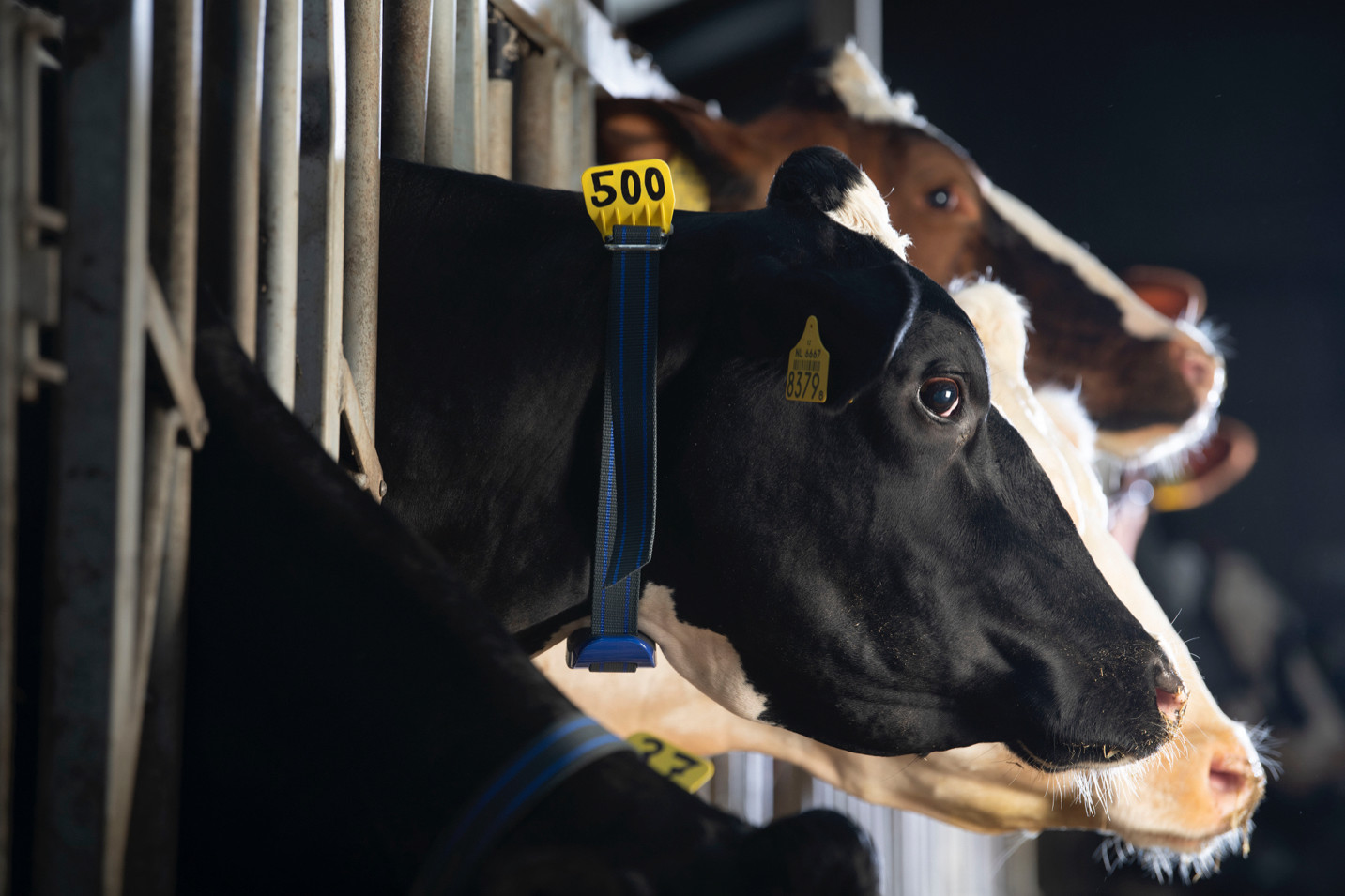 Dutch high-tech company Nedap and Dutch/Flemish herd improvement organization CRV have intensified their collaboration by concluding a new cooperative agreement.
This agreement builds on the existing successful collaboration between both companies over the past ten years. The agreement includes global sales of Ovalert, a system that uses sensor technology to support farmers in herd management. Thousands of farmers in countries including the Netherlands, Belgium, the Czech Republic, the UK, Italy, China, and the United States already use this system to their complete satisfaction. In addition, Nedap and CRV will exchange data to facilitate further product development.
SmartTags track cows 24 hours a day
Nedap develops and produces sensor technology that is used in various sectors, including dairy farming. Nedap has a leading position and helps dairy farmers around the world to run a profitable and sustainable business in an enjoyable way. 'Our advanced SmartTags identify each cow and keep track of her signs of heat, position, eating-, rumination-, standing-, lying-, walking- and inactive behavior 24/7. Nedap CowControl processes this data into actionable insights that enable farmers to manage their herds easily and accurately', says Bas Driessen, Sales Manager at Nedap Livestock Management. 'Linking this data to CRV software, such as CRV SireMatch, adds tremendous value and creates a complete tool that supports farmers optimally in managing their herds', he explains. 'In addition, collaborating with CRV grants us access to an international distribution network, so we can serve farmers all over the world with our solutions.'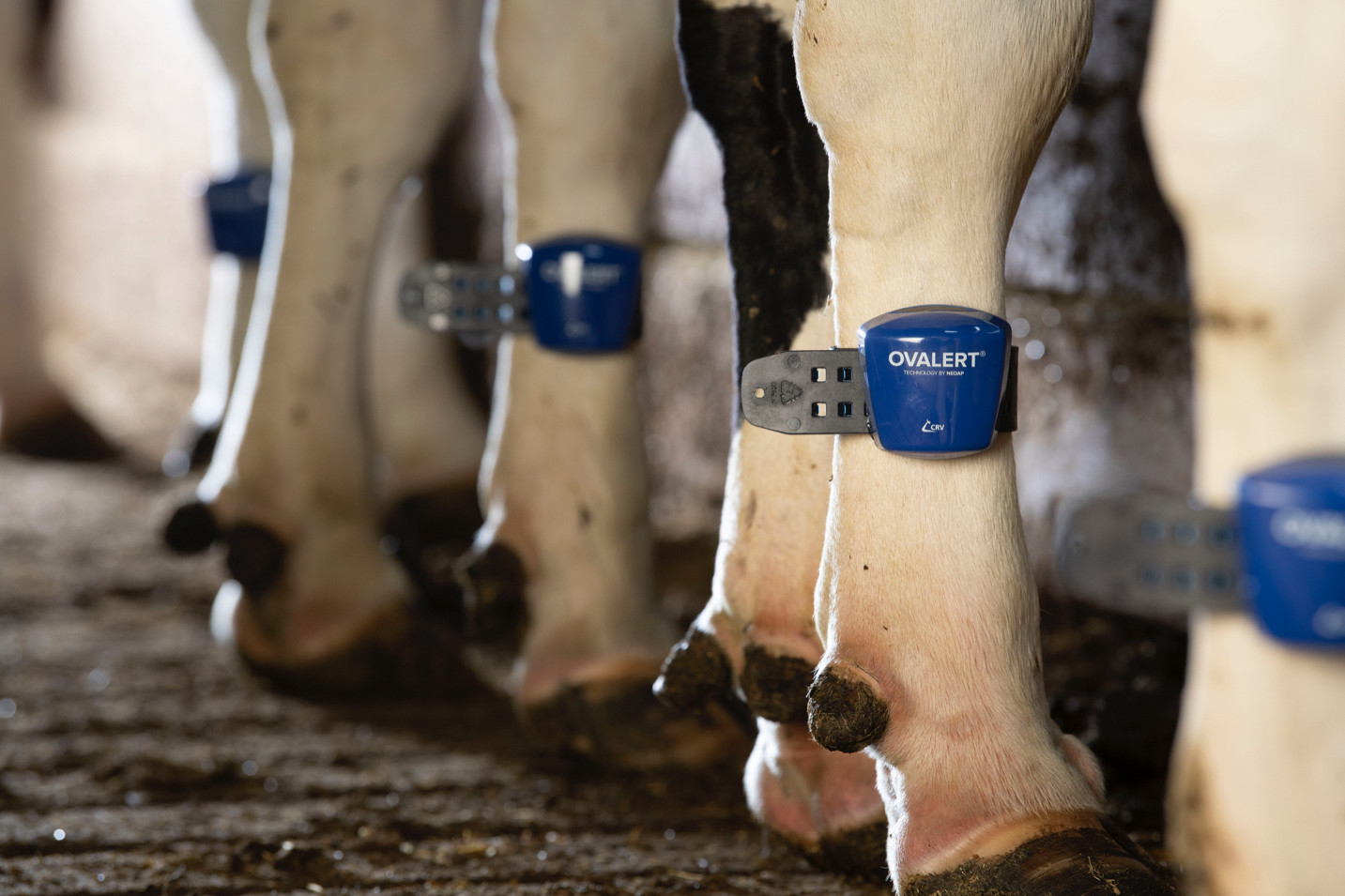 Total solution for healthy and efficient herds
CRV is a cooperative, herd improvement organization that was founded with the aim of creating added value for farmers. 'We achieve this by developing high-quality genetic products and advanced data solutions that support farmers with their herd management, says Tjebbe Huybrechts, Global Director Data at CRV. The cooperative, which is of Dutch/Flemish origin, is active in more than 60 countries worldwide. 'Thanks to this cooperation with Nedap, we can fully support our customers around the world when it comes to monitoring and improving herd fertility and health', he says. 'This will strengthen our position as an organization that is leading in providing total solutions for healthy and efficiently producing herds.'
Share data to improve product development
Nedap and CRV have also made agreements about data exchange, of course only with the farmer's consent. 'The synergy created by sharing data and knowledge enables both CRV and Nedap to further strengthen and support dairy farmers in the future. It offers a promising source of information for both parties to discover opportunities to add even more value to existing and new herd management solutions', indicates Bas Driessen from Nedap. 'We are proud of the collaboration with Nedap', adds Tjebbe Huybrechts from CRV. 'By working together, we can combine genetic insights with detailed data on cow behavior. The knowledge this generates can be used to help farmers worldwide achieve more genetic progress and increase the profitability of their farms. It is also a practical expression of our mission: Better Cows, Better Life.'