CRV FeedExcel
Efficient Feed Conversion
Greater Margins
Positive Environmental Impact
Breeding for Feed Efficiency
CRV FeedExcel ensures a highly productive herd that delivers more milk with less feed. Simply the smartest way to higher margins and lower emissions.
Do you want to increase your revenue by breeding for feed efficiency? Try the CRV Feed Efficiency Calculator to begin creating a FeedExcel herd.
Efficient Feed Conversion
Highly Productive Herd
CRV FeedExcel ensures a highly productive herd that promises:
25% more milk* or
25% less feed*
and 25% less methane emissions in 2050
* Based on CRV's own research on commercial dairy farms where the 25% best cows for feed efficiency were compared to the 25% lowest.
Simply the smartest way to higher margins and lower emissions.
In a world of rising costs, stricter regulations and resource scarcity, producers are under increasing pressure to not only feed a growing global population, but to do so sustainably. An industry leader in livestock management and genetics, with FeedExcel CRV introduces innovative new ways to help producers reach their goals.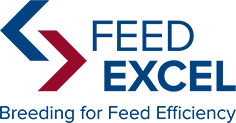 Feed Balance an Important Index
"Breeding for feed efficiency is the next step in breeding that can give an extra advantage."
Dairy Producer Willem Alders
High quality genetics for highly feed efficient cows
CRV FeedExcel is backed by years of cooperation with farmers, leading developments in science and the largest feed-intake dataset in the world based on real feed intakes from lactating cows on commercial dairy farms.
Dairy farmer Wietse Duursma is owner of a farm with 300 dairy cows and 150 young animals. He has seen the positive effects of CRV's FeedExcel program on his farm firsthand. The Vroege family are the owners of a dairy of 1,100 cows. These are two of the five commercial farms where CRV monitors the feed intake and milk production of individual cows with feed bins.
Read more about Duursma's story, discover how a small improvement on feed efficiency had a major impact on Vroege's farm or explore the financial impact of FeedExcel on the Alders family dairy.
Opportunity to Optimize Your Farm
"We see significant differences in feed efficiency between the cows"
Dairy Producer Elma Vroege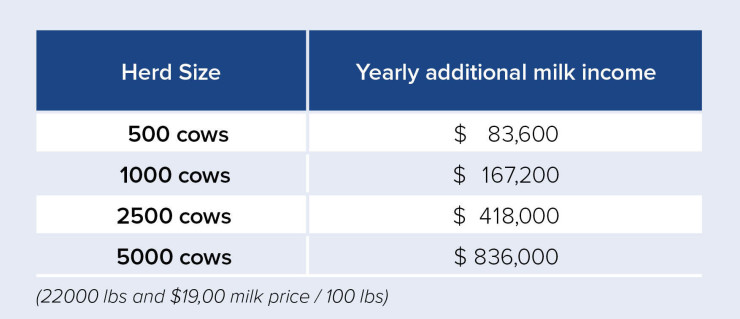 Take Control and Increase Margins
Utilize CRV FeedExcel for a herd with more efficient feed conversion, more milk and less emissions. Have better insights in your profitability using the CRV Feed Efficiency Calculator.
Discover How to Increase Margins